Weekly Meal Plan 3/26-4/1
Okay, so this meal planning week is a doozy for me- LOTS of abnormal, but good things going on!
Saturday night-
We are having our neighbor friends over for an easter egg hunt at 4:00 p.m., so I am hoping the snacks/drink will turn into "Hey kids, this is your dinner!"- that is my goal anyway. One neighbor is bringing sangria (and snacks)...aw yeah! Already shaping up to be a good time by kids and adults.
Making these
Sausage Balls
with
Bob's Red Mill gf Bisquick Mix- my friend Jenni made this last week at her daughter's birthday party and my kids ate a TON of these.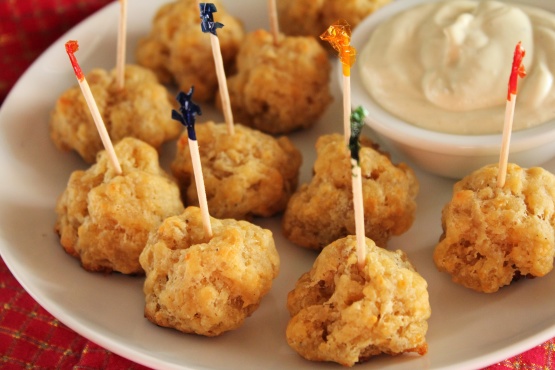 Also making
Roasted Carrot Hummus
serving with chips- that would be weird to serve with cut up carrot right? ; ) carrot + more carrot...probably not.
Sunday- HAPPY EASTER!
This is one of our favorite holidays/celebrations of the year. It is the foundation of our faith and we love to celebrate this. We were invited to a Easter Egg Hunt Party/Pot-luck/Gathering and I signed up to bring--
I am going to use almond flour instead of the breadcrumbs.
I even have the cute deviled egg platter that I get to use...oh, about once a year! But glad I have it.
Luke cleaned house with the egg hunt last year- they put money in some of the eggs and Luke got a $20 bill in one egg! He was so hoping we would get invited again : )
Monday night-
I totally made this dish last week and it was so good and easy that I am having yet again this week. You will be glad to add this to your slow cooker recipes!
Green Chili Potato Soup-
Instead of taco seasoning, I add my own cumin + chili powder. And I will put out cheese and cup-up avocado for toppings. Oh and tortilla chips!
Tuesday night-
Tonight is our normal small group night at our church and our last official one *sniff* for the spring semester. It is bring a dish- so I am bringing some roasted veggies.
Roasted Carrots with Vinaigrette-
It is a Pioneer Woman recipe- so, usually hers are great! I have used this one a ton. Honestly, I don't use the fresh herbs...I just use dried herbs. I don't keep those herbs on hand and that is one of the things that help me keep in my budget!
Wednesday night-
Keeping dinner tonight SUPER simple because it is the end of the month and trying to stretch budget money and I am taking two meals to friends this week...so, there's that. So, here is a cheapo meal.
Loaded Sweet Potato Skins -
I will likely modify them- use almond milk instead of regular- keep the bacon, probably no cheese and make them on the sweeter side- with some cinnamon and maybe a little honey. So, following this recipe very loosely.
Thursday night-
Taking a meal tonight to a family who just had their 2nd baby!
This is a go-to and I posted about this in my one-pot meals post. I will double it for our family as well- by double it I mean make two separate pots of it.
Also, bringing a Mexican salad- it is so light and refreshing. This is my recipe, so I need to post that on its own...but here ya go!
Mexican Salad
Dressing
1/4 cup(s) olive oil
3 tablespoon(s) fresh lime juice
1 teaspoon(s) minced garlic
1 teaspoon(s) salt
1 teaspoon(s) pepper
3 cup(s) raw or cooked fresh corn kernels
1 can(s) (about 15 oz) black beans, rinsed
3 ripe tomatoes, cut in chunks
1 red bell pepper, chopped
1/3 cup(s) chopped cilantro
Directions
Mix oil, lime juice, garlic, salt and pepper in a 2 1⁄2-qt serving bowl.
Add remaining ingredients; toss gently to mix and coat.
The yield from 2 average ears of corn is 1 1⁄3 cups kernels.
I haven't take a picture of it but will soon!
Bringing tortilla chips as well.
Friday night-
Taking another meal to a family tonight- will double this as well for our family.
Another make it your own build you own chipotle bowl kind of deal-
Ingredients:
Rotisserie Chicken or whatever protein you want
1 onion, sliced thinly + 1/2 onion, diced (for black beans)
1 bell pepper, sliced thinly (either orange, yellow or red)
olive oil
brown rice
1 can of black beans
2 cloves garlic, minced
1 tsp cumin
avocado, cilantro, juice of 1 lime and salt for some simple guacamole
Toppings: cheese, diced tomatoes, salsa, chopped lettuce, etc... (whatever you would like)
Tortilla chips
Directions:
Cook brown rice according to directions on package.
Pull the chicken off the bone/chop the meat. Set aside in a serving bowl.
Heat 1 tbsp olive oil over medium heat in a medium skillet. Cook for 10-15 minutes, stirring occasionally. You want them to get all caramelized/softened. Set those aside in a serving bowl.
Heat 1 tbsp olive oil over medium heat in a small saucepan, add diced onion and minced garlic. Cook for approx. 5 minutes until onion is softened. Add black beans, cumin and salt to taste (I also will add Adobo seasoning for more flavor). Cook uncovered for about 10 minutes, stirring occasionally.
Mix black beans and brown rice together in a bowl.
Make the simple guacamole. Take avocado and mash with 1 tbsp of chopped cilantro, juice of 1/2 lime (or a whole lime, depending on how "limey" you like it and salt.
Assemble as you desire!
We have an Easter tradition of blowing the insides of eggs out and then decorating and hanging them on a "tree"- we gather branches outside for this. I bought brown eggs, like I normally do, and didn't think anything of it. I even set up the dyes and we were ready...then I realized wait! Dying brown eggs is not going to work....womp womp. So, I leave you a sort of "Charlie Brown" Easter egg tree.
We did the best we could with markers and stickers, etc...
Have a great week!