Meals to take, hosting a little shindig and snacks-
So, this week is all over the place- not going to put together a conventional week meal plan- so here are some ideas for snacks, taking a meal to a friend and more : )
But first, my sister came to visit for the weekend SO of course, I had to take her for bubble tea- aw yeah!
Dinner at Muss & Turner's, Smyrna
Pimento Cheese- that used neither pimento, nor cheddar cheese- discuss. Haha! (For those Saturday Night Live lovers from long ago- Coffee Talk...hardee har...anyways)
Chicharrones!
Shrimp Szechaun- my.mouth.was.on.fire.
On to meals and such.
*Take a meal to a mama*
My friend Ruth Allen and I are taking a meal to a friend and we are "meal sharing"- I love to do this. Sign up for a meal to take to a friend so you are not making everything!
I am making-
BBQ Pulled Pork- Slow Cooker
I have used this recipe for so long, I don't even know where I got it from- Here ya go.
*Ingredients*
1 medium onion, chopped
1/2 cup ketchup
1/3 cup cider vinegar
1/4 cup packed brown sugar
1/4 cup tomato paste
2 Tablespoons sweet paprika
2 Tablespoons Worcestershire sauce
2 Tablespoons yellow mustard
1 1/2 tsp. salt
1 1/4 tsp. ground black pepper
4 pounds boneless pork shoulder blade roast (pork butt)- cut into 4 piece
( I have had to buy it some with the bone in because it was cheaper and you can just cut around the bone)
**sandwich buns or ciabatta rolls
*Directions*
1)In a 4/12-6 quart slow cooker pot, stir onion, ketchup, vinegar, brown sugar, tomato paste, paprika, Worcestershire sauce, mustard, salt, and pepper until combined. Add pork to the sauce mixture and turn to coat well with the sauce.
2) Cover slow cooker with lid and cook on low setting 8-10 hours or until pork is very tender (8 hours is more than enough for me/my crock pot and even 7 hours was okay).
3) With tongs, transfer pork to large bowl. Turn setting to high on slow cooker, cover and heat sauce to boiling to thicken and reduce slightly.
4) While sauce boils, with 2 forks, pull pork into shreds. Return shredded pork to slow cooker and toss with sauce to combine. Cover slow cooker and heat through on high setting if necessary.
Enjoy!!
Also, bringing-
Next meal-
Going to try this dish this week>
Going to add ground turkey to mine!
Girl's Night Plan-
Hosting a Beautycounter party evening- here is my plan-
P.S. If you live in Marietta, GA and wanted to join-please come! Just let me know!
*Wine*Fruit*Chocolate Bark*Popcorn* AND...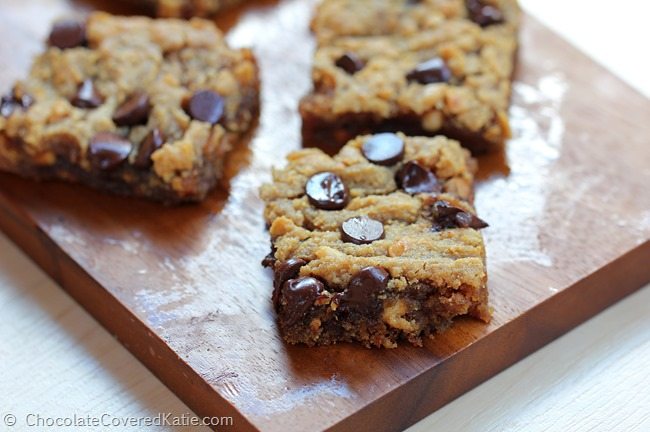 Also a healthy drink for those who want it!
*Snacks for the Week*
Going to try these>
Have a great week!
We are heading to a cabin near Blue Ridge, GA for this weekend to celebrate Ben's birthday- I can't wait...it is truly restful and such good family time!